Dell Alienware 15
Description
7th Generation Intel Core i5-7300HQ (Quad-Core, 6MB Cache, up to 3.5GHz w/ Turbo Boost)","OptionId":"56F7G7, 1920 x 1080, 8 GB RAM, 1 TB HDD, Windows 10 Home 64-bit English","OptionId":"10HHEE
Compare Specs
Gaming Performance
Price from $

1175.99

(for a new one, see

1

offer below)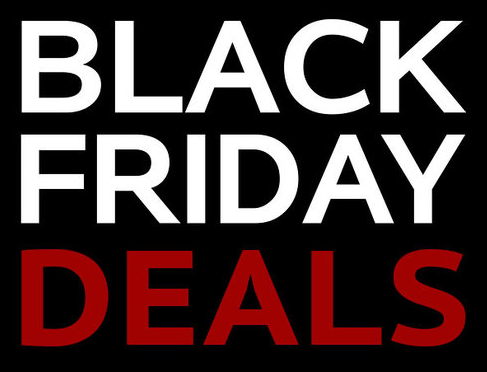 Benchmarks / ratings
| | |
| --- | --- |
| CPU Benchmark: | 83 |
| GPU Benchmark: | 52 |
| Popularity score: | 80 |
Shopineer

Verdict
Very fast processor suitable for the most demanding tasks.
Low-Midrange graphics card, suitable for modern 3D games at low settings and resolutions.
current

Faster CPU

Faster GPU

Product name
Dell Alienware 15
Dell_Inspiron15 Dell Inspiron 15.6" Full HD Laptop - 16GB RAM, 256GB Solid State
EXcaliberPC MSI GL62M 7RDX-1408 Enthusiast
CPU Benchmark

83

87

90

GPU Benchmark

52

77

82

Value for Money

90

91

Popularity

80

59

59

Rating
Shopineer score

82

80

81

Price
$1175.99
$1175.99
$1175.00
Theoretical Price
(based on other laptops with similar specs)
$1546.00
$1602.00
Operating System
Windows 10 Home 64-bit English","OptionId":"10HHEE
Windows 10
Microsoft Windows 10
Brand
Dell
Dell_Inspiron15
EXcaliberPC
Screen
15.6"
15.6"
Display Type
Resolution
1920 x 1080
1920 x 1080
1920 x 1080
LCD Features
IPS
Touchscreen
Processor
7th Generation Intel Core i5-7300HQ (Quad-Core, 6MB Cache, up to
Powerful Intel Core i7-6700HQ Quad-Core processor with 3.5 GHz
Processor: 7th Generation Kaby Lake Intel Core i7-7700HQ Quad Co
Cores
4
4
4
Base Frequency
Boost Frequency
Memory
8 GB
16 GB
16 GB
Max Memory Supported
Memory Speed
HDD
1 TB
1 TB
1 TB
HDD RPM
SSD
256 GB
500 GB
Optical Drive
Webcam
Battery
Battery Life
Graphics Type
Graphics Card
NVIDIA GeForce GTX 960M Graphics With 4GB DDR5 dedicated graphic
Graphics Card: NVIDIA GeForce GTX 1050 2GB GDDR5
Video Memory
Communication
WLAN
Color
Weight
5.7 lbs.
5.29 lbs.
Here is the estimated gaming performance based on similar computers with the same graphics card. It is indicated as FPS (frames per second). Above 40 FPS is considered to be fluent gameplay (marked in green).
| Game | Low | Medium | High | Ultra |
| --- | --- | --- | --- | --- |
| Alan Wake | 32 | 19 | | 12 |
| Anno 1404 | 245 | | | 42 |
| Anno 2070 | 34 | 51 | 32 | 8 |
| Anno 2205 | 37 | 21 | 8 | 3 |
| Ark Survival Evolved | 16 | 7 | | |
| ArmA 2 | | | | 10 |
| Ashes of the Singularity | 12 | 7 | 6 | |
| Assassin's Creed Syndicate | 19 | 12 | 6 | |
| Assassin's Creed Unity | 9 | 6 | 8 | 5 |
| Assassin´s Creed III | | 37 | 34 | 12 |
| Battlefield 1 | 34 | 20 | 9 | 12 |
| Battlefield 3 | 58 | 41 | 33 | 12 |
| Battlefield 4 | 53 | 35 | 24 | 9 |
| Battlefield Hardline | 43 | 33 | 13 | 8 |
| BioShock Infinite | 67 | 34 | 29 | 9 |
| Borderlands 2 | 37 | 58 | 42 | 19 |
| Call of Duty 4 - Modern Warfare | 170 | 43 | 104 | |
| Call of Duty Infinite Warfare | 24 | 23 | 12 | |
| Civilization 5 | 50 | | | 13 |
| Civilization VI | 41 | 16 | 9 | |
| Company of Heroes 2 | 21 | 19 | 10 | 4 |
| Crysis - CPU Benchmark | 108 | 57 | 31 | 9 |
| Crysis - GPU Benchmark | 93 | 85 | 45 | 13 |
| Crysis 2 | 65 | 55 | 42 | 15 |
| Crysis 3 | 44 | 28 | 20 | 6 |
| Crysis Warhead | | | | 23 |
| Darksiders II | | 58 | | 33 |
| Dawn of War II - Chaos Rising | 80 | 56 | 47 | 25 |
| Dead Space 3 | 136 | 65 | 51 | 25 |
| Deus Ex Human Revolution | 88 | | 55 | 25 |
| Deus Ex Mankind Divided | 18 | 10 | 5 | 2 |
| Diablo III | 77 | 55 | 46 | 28 |
| Dirt 3 | 144 | 95 | 66 | 21 |
| Dirt 4 | 44 | 13 | 10 | |
| Dirt Rally | 179 | 38 | 16 | 13 |
| Dirt Showdown | 64 | 44 | 35 | 15 |
| Dishonored 2 | 16 | 9 | 7 | 5 |
| Dishonored | 79 | 72 | 66 | 40 |
| Doom 3 | | | | 172 |
| Doom | 24 | 20 | 10 | |
| Dota 2 Reborn | 120 | 69 | 26 | 22 |
| Dota 2 | 106 | 46 | | 23 |
| Evolve | 25 | 19 | 9 | 8 |
| F.E.A.R. 2 | 417 | 175 | | 39 |
| F1 2011 | 97 | 67 | 53 | 19 |
| F1 2012 | 78 | 77 | 71 | 34 |
| F1 2013 | 65 | 74 | 65 | 27 |
| F1 2014 | 101 | 70 | 42 | 23 |
| F1 2017 | 33 | 13 | 13 | |
| FIFA 16 | 76 | | 47 | 28 |
| FIFA 17 | 72 | 57 | 30 | 29 |
| Fallout 4 | 22 | 16 | 9 | 7 |
| Far Cry 2 | 110 | | 66 | 29 |
| Far Cry 3 | 39 | 35 | 26 | 5 |
| Far Cry 4 | 33 | 24 | 10 | 7 |
| Far Cry Primal | 19 | 10 | 8 | 7 |
| Farming Simulator 17 | 106 | 65 | 24 | 13 |
| Fifa 11 | 555 | | | 103 |
| Fifa 12 | 246 | 148 | 140 | 99 |
| Fifa 13 | 223 | 183 | 165 | 111 |
| Fifa 14 | 343 | 217 | 178 | 103 |
| Fifa 15 | 50 | | 41 | 34 |
| For Honor | 27 | 10 | | |
| GRID 2 | 83 | 64 | 46 | 13 |
| GTA IV - Grand Theft Auto | | 30 | 27 | |
| GTA V | 50 | 34 | 8 | 3 |
| Ghost Recon Wildlands | 15 | 7 | | |
| Guild Wars 2 | 39 | | 22 | 10 |
| Half Life 2 - Lost Coast Benchmark | | | 198 | |
| Hitman 2016 | 16 | 16 | 12 | 5 |
| Just Cause 2 | | | | 19 |
| Just Cause 3 | 25 | 22 | 11 | 6 |
| Left 4 Dead | 37 | | 105 | |
| Mad Max | | 25 | 11 | 9 |
| Mafia 2 | 49 | 38 | 33 | 20 |
| Mafia 3 | 10 | 9 | | |
| Mass Effect 3 | 59 | | 50 | 32 |
| Mass Effect Andromeda | 18 | 13 | 2 | |
| Max Payne 3 | 41 | 36 | 18 | 13 |
| Metal Gear Solid V | 57 | 37 | 14 | 7 |
| Metro 2033 | 69 | 45 | 27 | 11 |
| Mirror's Edge Catalyst | 27 | 16 | 7 | 10 |
| Need for Speed 2016 | 19 | 20 | 11 | |
| Need for Speed Shift | 86 | 40 | 38 | |
| No Man's Sky | 19 | 15 | | |
| Overwatch | 58 | 40 | 17 | 3 |
| Playerunknown's Battlegrounds | 20 | 8 | | |
| Prey | 32 | 13 | 10 | |
| Quake 4 | | | | 62 |
| Rainbow Six Siege | 40 | 25 | 16 | 11 |
| Resident Evil 5 | 68 | | 55 | 31 |
| Resident Evil 7 | 34 | 15 | 8 | |
| Rise of the Tomb Raider | 24 | 14 | 8 | 6 |
| Risen | 110 | 54 | 36 | 22 |
| Rocket League | 87 | 34 | 22 | |
| Saints Row IV | 51 | 39 | 16 | 12 |
| SimCity | 36 | 21 | 17 | 10 |
| Sims 3 | 398 | 195 | 83 | |
| Sims 4 | 186 | 57 | 27 | 19 |
| Sleeping Dogs | 79 | 58 | 25 | 6 |
| Star Wars Battlefront | 34 | 20 | 10 | 6 |
| StarCraft 2 | 170 | 68 | 39 | 24 |
| Supreme Commander - FA Bench | 90 | 42 | 61 | 29 |
| Team Fortress 2 | 59 | 99 | 96 | 30 |
| The Crew | 30 | 23 | 13 | 6 |
| The Division | 24 | 15 | 7 | 5 |
| The Elder Scrolls Online | 79 | 42 | 28 | 15 |
| The Evil Within | 27 | 17 | 9 | |
| The Secret World | 35 | 32 | 23 | |
| The Witcher 3 | 17 | 13 | 7 | 3 |
| Thief | 25 | 17 | 14 | 7 |
| Titanfall 2 | 44 | 34 | 12 | 9 |
| Titanfall | 59 | 38 | 25 | 10 |
| Tomb Raider | 99 | 48 | 30 | 9 |
| Torchlight 2 | 103 | 79 | | 64 |
| Trackmania Nations Forever | 154 | | 62 | 34 |
| Watch Dogs 2 | 17 | 15 | 8 | |
| Watch Dogs | 36 | 22 | 6 | 7 |
| World in Conflict - Benchmark | 105 | 64 | 45 | 17 |
| World of Tanks v8 | 48 | 28 | 24 | 13 |
| World of Warcraft | 164 | 84 | 20 | 12 |
| World of Warships | 81 | 52 | 25 | 18 |
| X-Plane 10.25 | 85 | 41 | 18 | 6 |
| XCOM 2 | 19 | 7 | 5 | 3 |